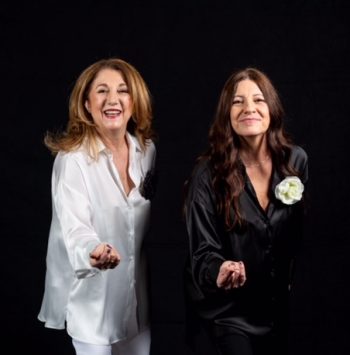 BACCARA BRING THE DISCO HITS TO THE LAST LAGA SUMMER GARDEN ON OCTOBER 2ND
"Yes Sir, I Can Boogie", "Sorry I'm a Lady" or "Parlez-Vous Francais": With Baccara, the big disco hits will be coming to the stage of the last LAGA summer garden on October 2nd. Not only that the women's duo is a perfect match for the state garden show – the group was named after the Baccara rose. With "Yes Sir, I Can Boogie", the Spaniards also bring one of the best-selling singles of all time to the Beelitz stage.
In addition to Baccara, many other stars will be on stage on Sunday from 11 a.m. until well into the evening, and they will be presented here in the coming days.